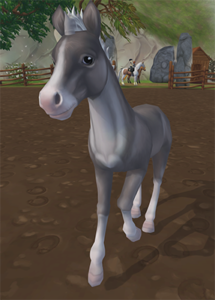 It has been months since we have rescued Concorde from the hands of, as Star Stable refers him, Circus Bae and now it is finally time to start the journey to bring home Concorde's human! If you don't remember, she is trapped in Pandoria and time is running out to save her before she is completely changed by the Pandorian magic!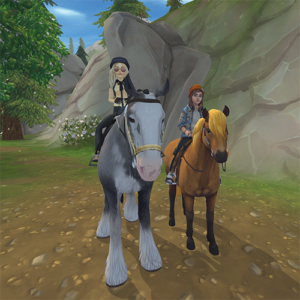 Along with this story quest, we also got to see the Soul Riders new looks as well as the Guardian Horses new looks, as well. In my opinion, they look fantastic! I especially love Alex and Tin Can. They are super cute!
** SPOILER ALERT **
The story quest starts off with us going to Fripp's lair and learning that Concorde is being a handful for Rhiannon, who has been watching over the foal while we contemplate how to rescue Anne. Well… turns out, Concorde didn't come back to life quite the same as he left it. In fact, he is now a she. That is right, Concorde is the only Guardian Horse to be a filly! Not sure how Anne will take to that news but guess we will find out eventually.
We are told to meet up with Evergray in Silverglade Village, where he is hanging out with clockmaker, Bonnie. He requires us to find a potato for an experiment that goes wrong. After he is shocked his experiment fails, we head to the Valley of the Hidden Dinosaurs to work on making a keystone so he can get a portal back up and running which is where this part ends. There is one section where we are being followed and hear hoofprints but don't quite find out who is following us so that is still a mystery to be solved!
I am rather excited to see how the future story quests go since it will be in three parts. I hope we can rescue Anne in time and I hope she isn't too upset about Concorde's gender change!