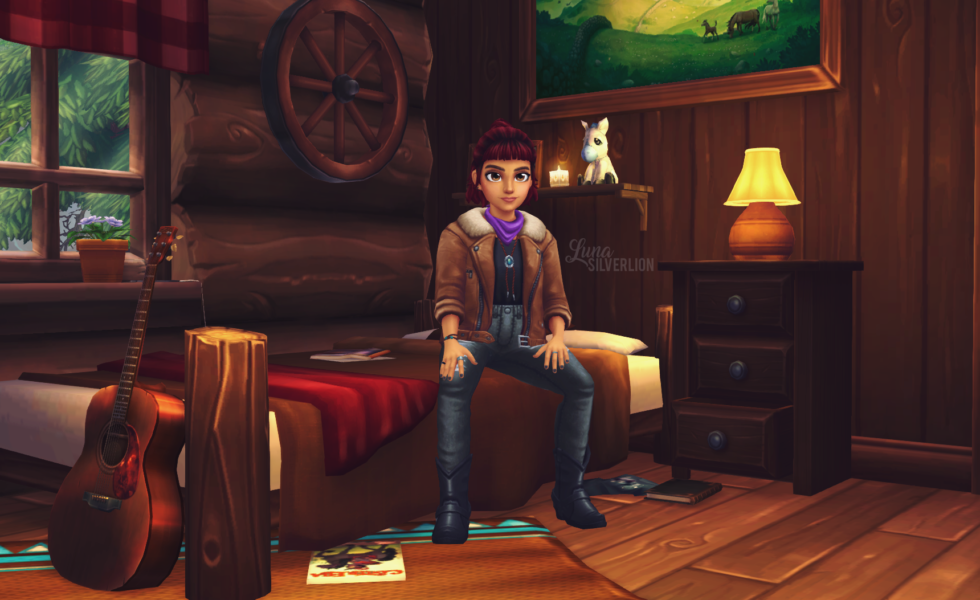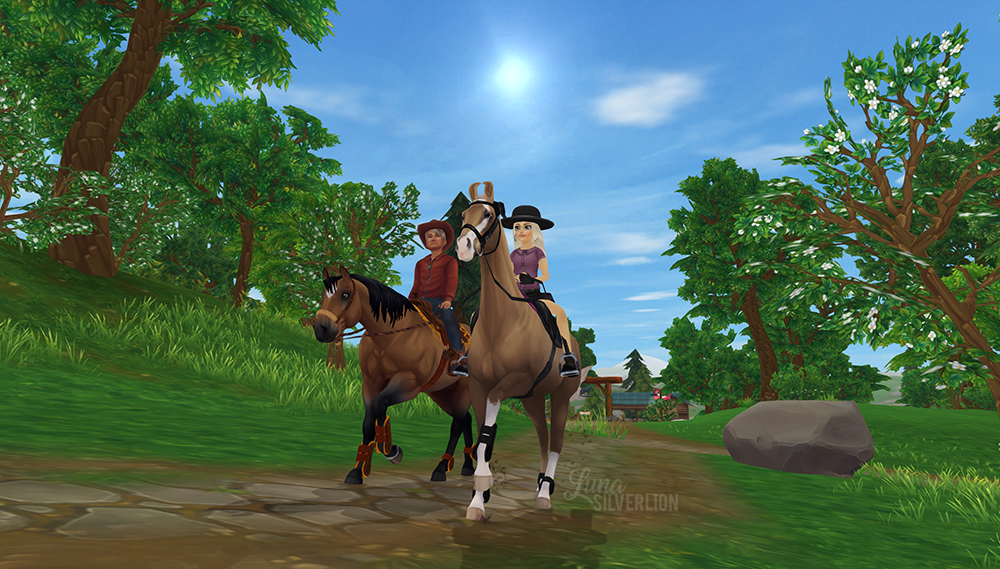 Oh my gosh, the day I have been waiting for since end of 2017 is finally here! I am FINALLY level 21 thanks to the 400+ exp that comes with this two day mission to unlock Lisa's bedroom at Starshine Ranch! The journey starts with a trail ride with Josh and ends with a fierce storm rolling through the area. You do have  to either wait until the next day or spend 75 star coins to proceed to the next part of the quest but otherwise, it is a nice little quest line!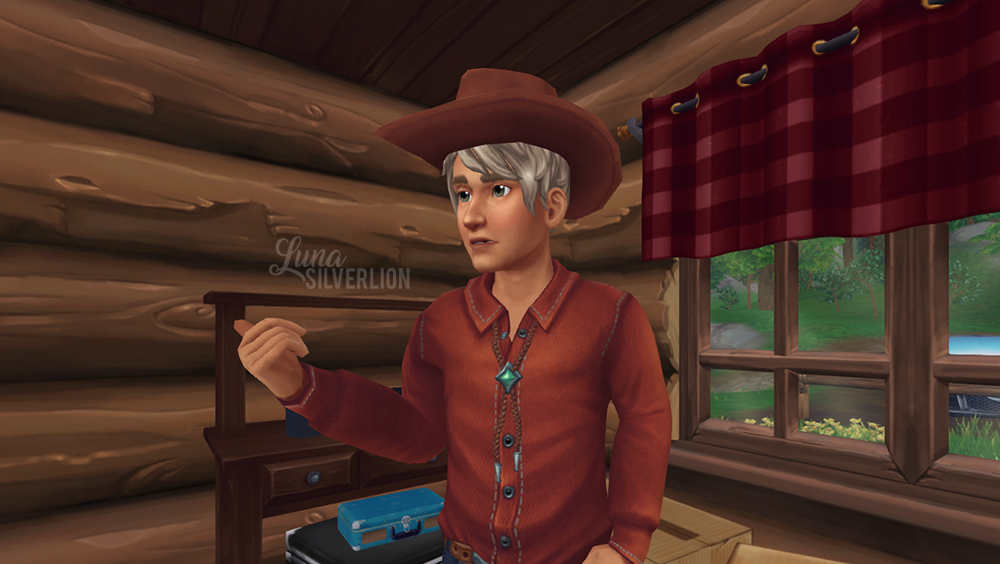 Day two brings you back to Starshine Ranch because Lisa is home! We get to learn a bit about her family and help her remember her mother. It's a very sad quest because it just reminds me of trying to remember my Dad who passed away a few years ago. We race around with Lisa to collect flowers and find the perfect location to remember her by <3. Our end reward is 500 JS, 200 Player exp, 200 horse exp, and a beautiful blue bosal (I am pretty sure its the same one that Starshine wears but I could be wrong).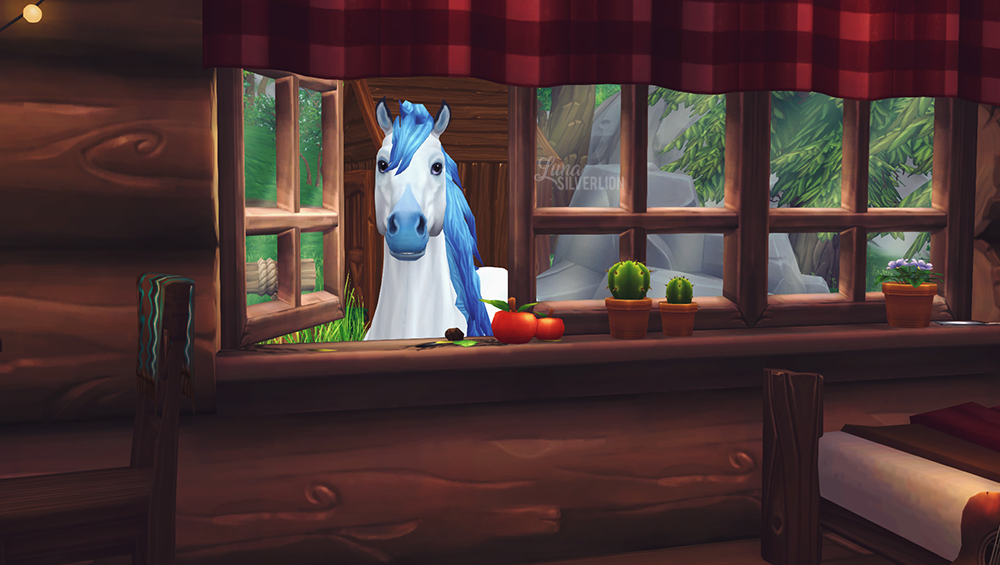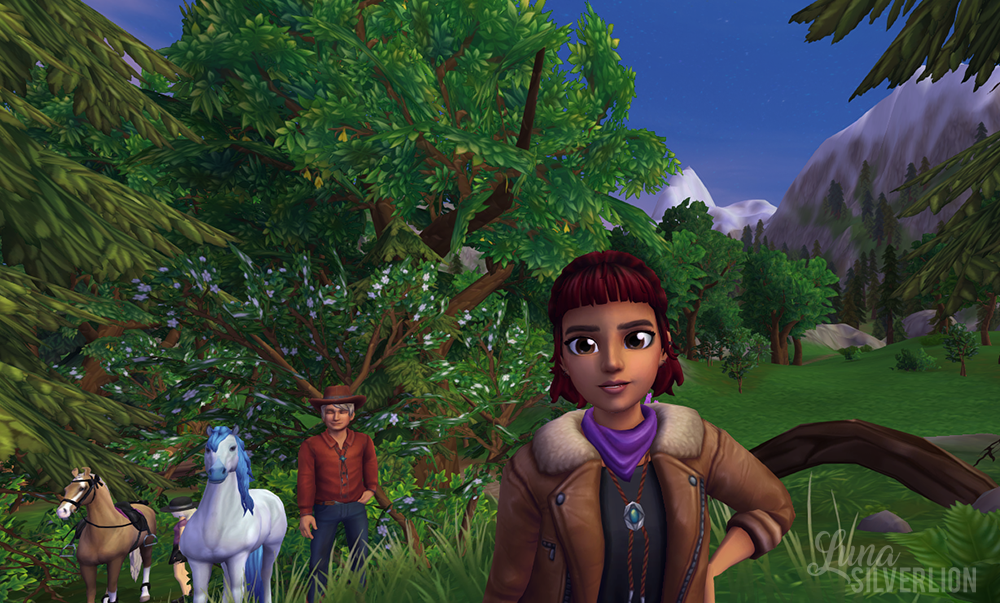 And of course, the most important part of the quest was that I finally hit level 21! Yay!!