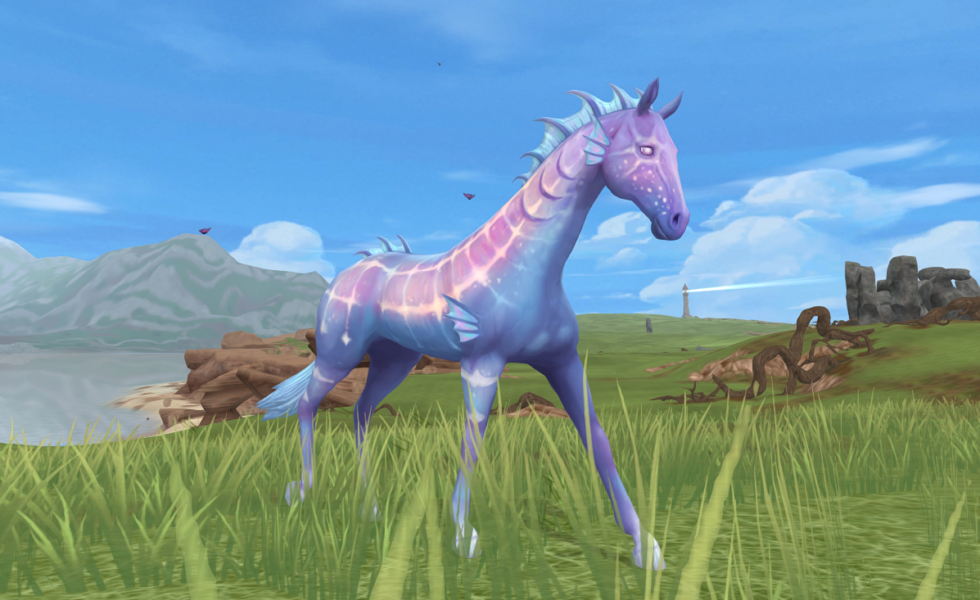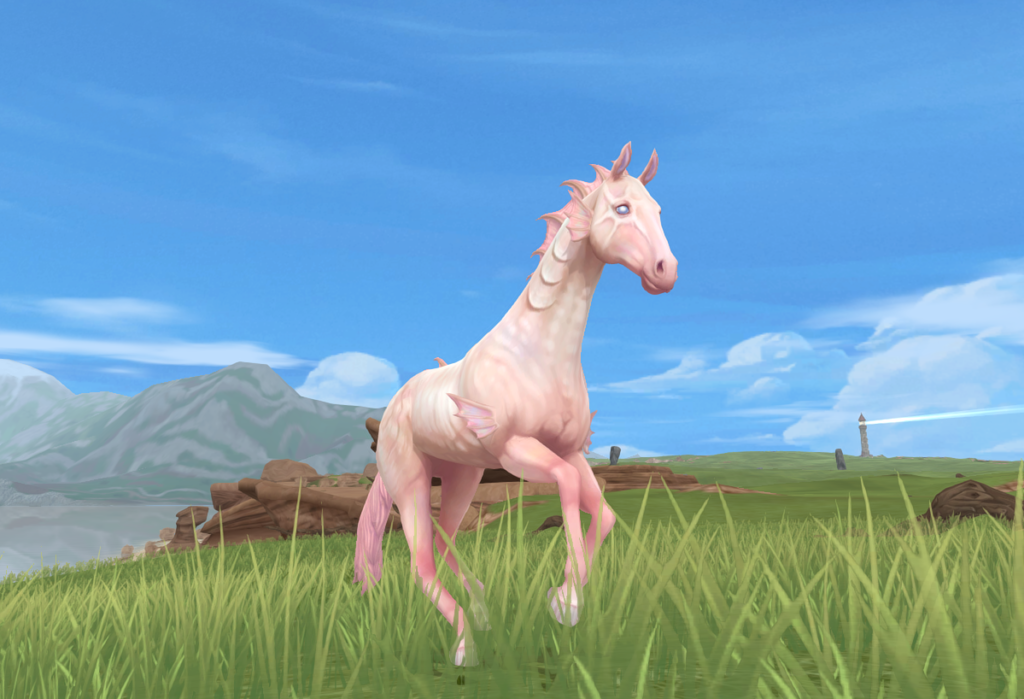 Have you had the chance to meet Kampos and Tellina yet? They are the newest additions to the Star Stable Jorvik Wild Horse family and they are absolutely stunning! Kampos comes from deep within the ocean waves and sports a beautiful blue/purple/pink gradient design while  Tellina  lived closer to the shore sporting her pearly pink seashell  coat. In non magic mode, they are both equally as stunning with Kampos being a grullo overo and Tellina being a buckskin pintaloosa (I think, I am not 100% sure what her coloring is!)
They also arrived with the adorable Panda Ray pets which are Pandorian Manta Rays! Trust me, you don't want to miss out on owning one of these cuties!
Both are here until June 17th!