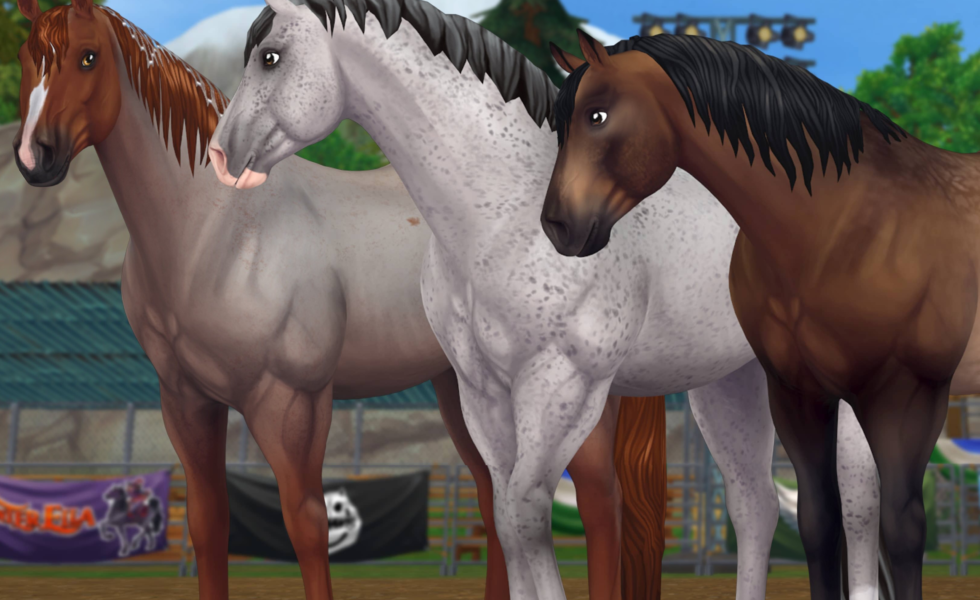 Oh my word, the American Quarter Horse just slid into our lives and I am OBSESSED. This extremely popular Star Stable breed originally entered Jorvik on April 7th, 2015 and quickly won everyone over as THE championship racehorse. Now, 5 years later, Star Stable has remodeled them and holy bananas guys. They are perfect! They have a sliding stop, tighter turning abilities, and a SPIN. Yes, they can spin. The western world in Jorvik will honestly never be the same after they come out. There are NINE of these beautiful creatures and 4 of them will come to your stables on April 22nd and cost 950 star coins!
The blue roan will arrive to the SSO Horses app on April 30th!
From inspection of the trailer, it looks like some new western clothes and tack are also making their way to the Starshine Ranch. I am going to need a LOT more Star Coins because I am SSO poor right now. RIP my real life bank account.
Now let's feast our eyes on that trailer, shall we? Can you spot the new friend that is also hanging out in the trailer?
https://www.youtube.com/watch?v=_rfBlqKExDo