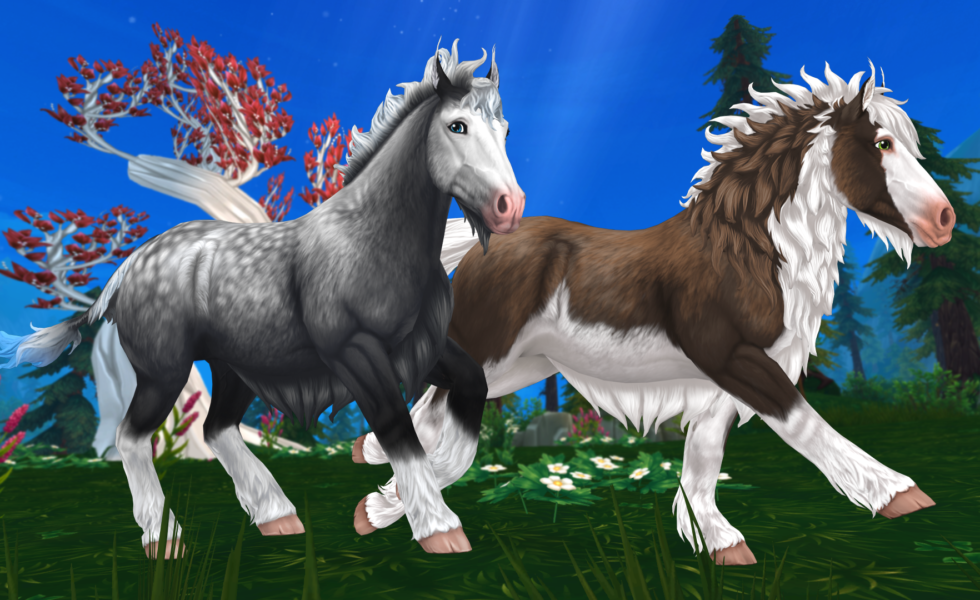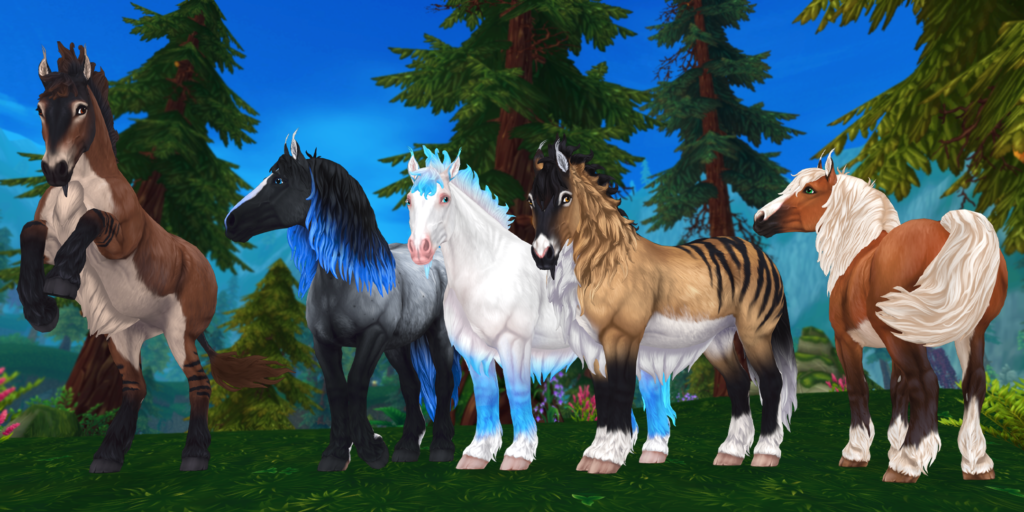 Tomorrow is the big day! The fluffiest horse to ever be in Jorvik is  breaking free from their wild habitat in Wild Woods… and heading to Jorvik. The Jorvik Wild Horse is  absolutely gorgeous and I cannot wait to own all 9 of them. Not only do they have  TWO special gaits but they also have THREE unique hairstyles! From what I can see in the trailer, they are fluffiest, fluffy and unicorn vibes LOL. Okay, those aren't the actual names for them but that is what I call them.
So here is the information from the trailer regarding the first set coming out October 7th!
★  Where can I get it? You can find one horse in Fort Pinta, and three in Valedale.
★  How much does it cost? 975 Star Coins
★  What level do I have to be? You can get the horse in Fort Pinta right away, but to get the Valedale horses you must have reached level 9.
★  Do I need to crunch reputation? Nope!
★  What colors can I choose from? This unique horse is available in the coat colors on Jorvik known as sapphire dapple gray, mantle palomino, mantle ember black and mantle silver dapple!
https://www.youtube.com/watch?v=bNIOD0NrSGY